DLA Piper WIN
Addressing the technical and commercial needs of in-house counsel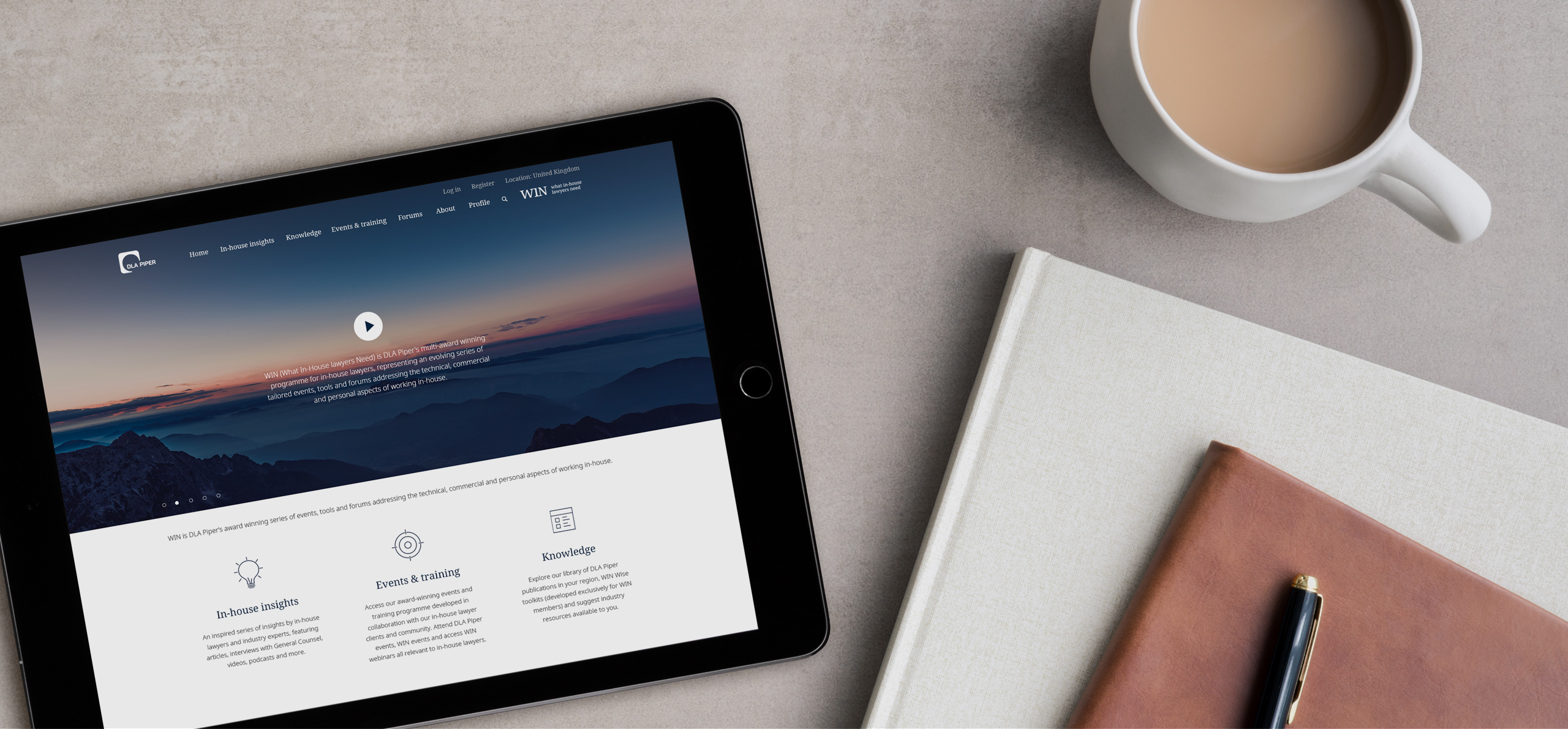 The challenge
WIN (What In-house Lawyers Need) is an award-winning client programme developed by DLA Piper, a leading global law firm. The site addresses the technical and commercial needs of in-house counsel through an evolving series of thought leadership content, toolkits, networking events, webinars and member-specific resources. The WIN brief entailed creating a single web presence that met the programme needs across 16 global locations.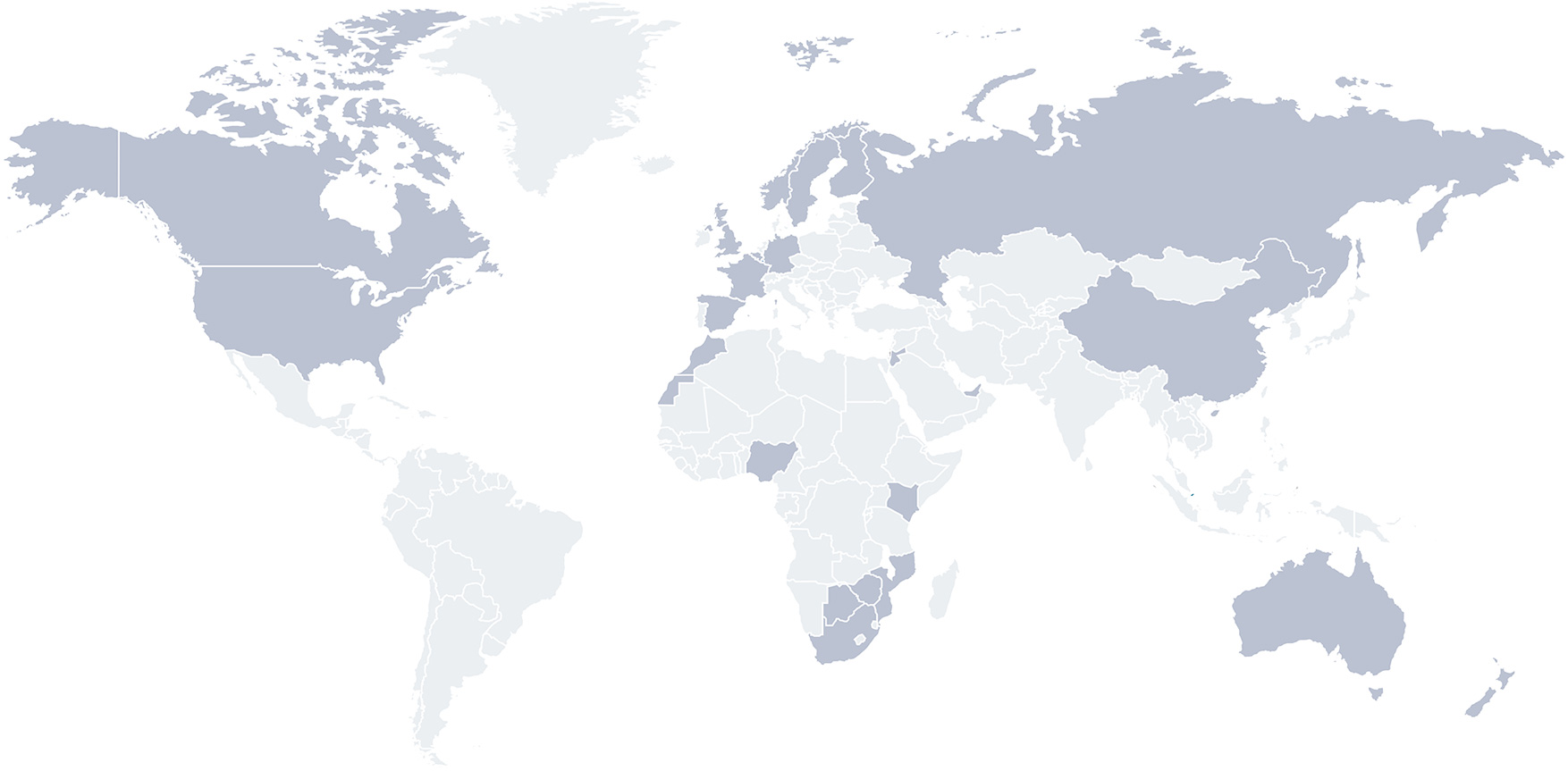 Solution
We built a geotargeted web presence with content customization based on the location of the user.
Certain content pieces (such as forums) display for specific applicable regions only, while publications and events are automatically filtered to the user's jurisdiction.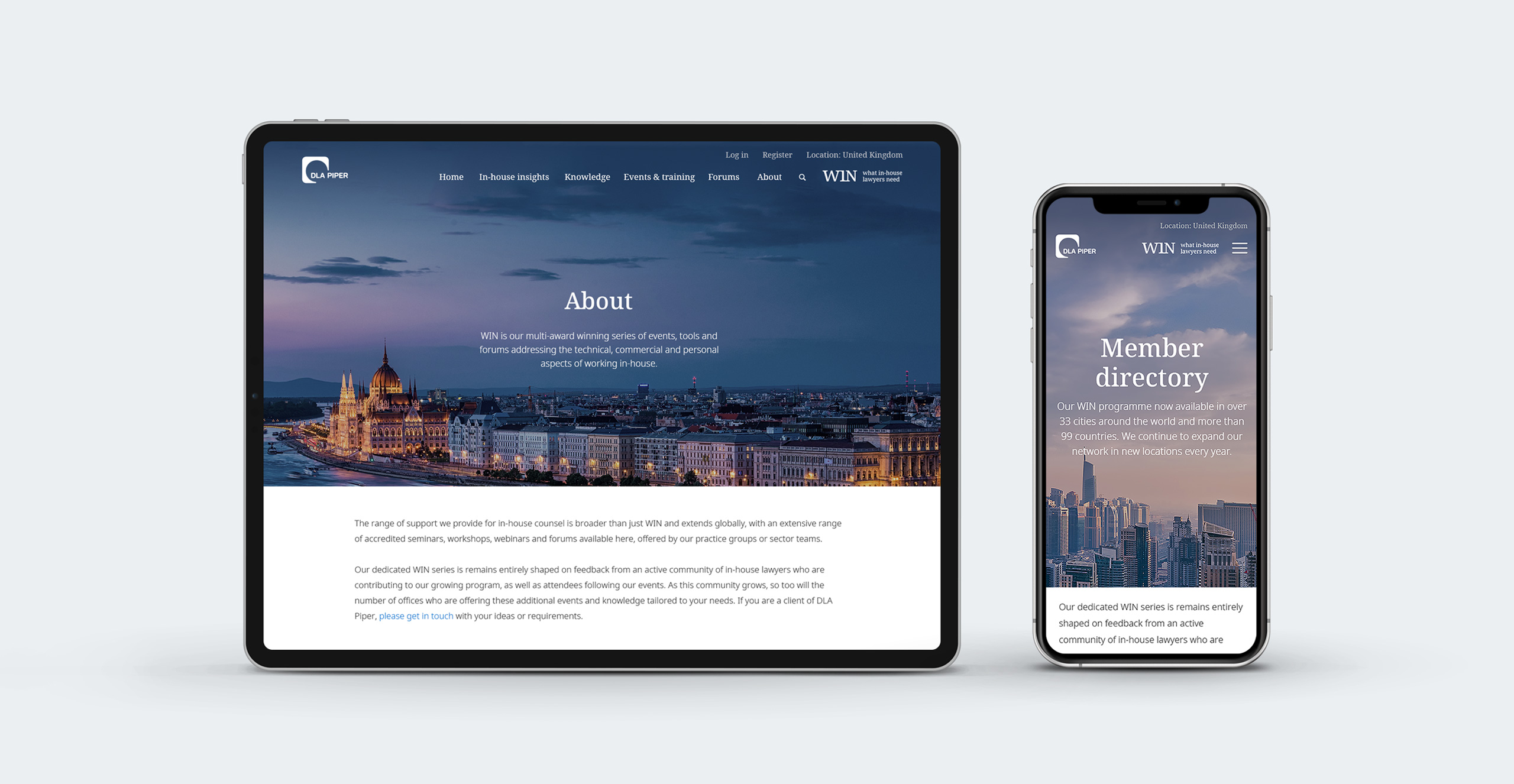 Design
The site was designed to tie in with DLA Piper's latest brand guidelines as well as the WIN programme's existing print design materials.
Custom layouts were crafted to differentiate the various resource types on the site. By way of example, thought leadership content features striking 'hero' banners and narrow content columns for ease of reading, while toolkits and publications are geared towards shorter content consumption.

Content
management
Content such as events and publications are coded to make use of "structured content" that feeds data from a Central CMS – thus saving time for content editors on the site.
Publication and events thumbnail imagery is automated based on topic tags, further streamlining population tasks for content editors.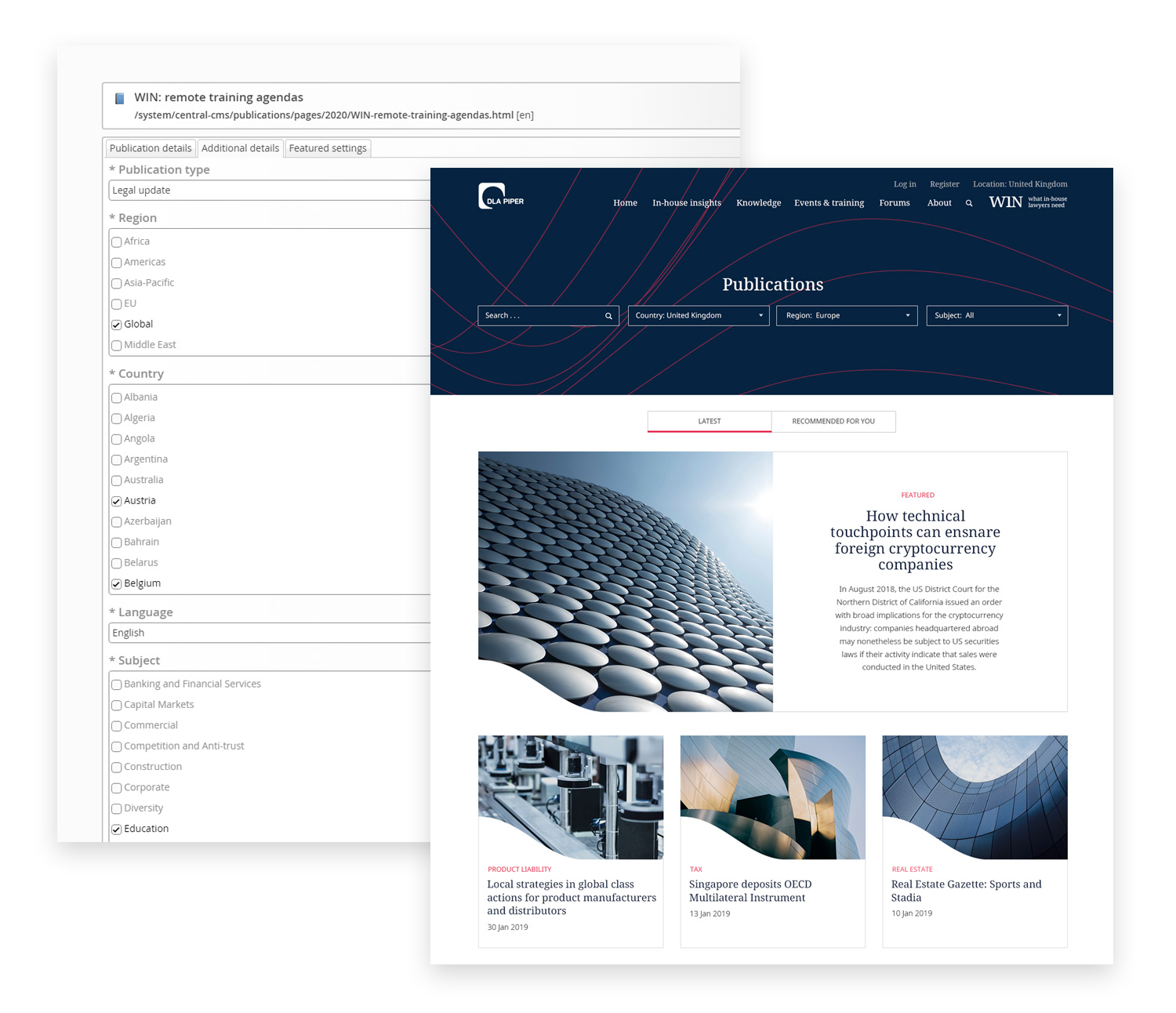 Member-specific
features
A recommendations algorithm suggests publications to members based on their registered interests and browsing history.
A robust member directory with locations map allows members to connect with each other before and after networking events.
Resources in certain locations are geared to specific in-house counsel groups (such as Future Legal Leaders, GC Confidential and Women's WIN), which are shaped by member feedback and active member committees.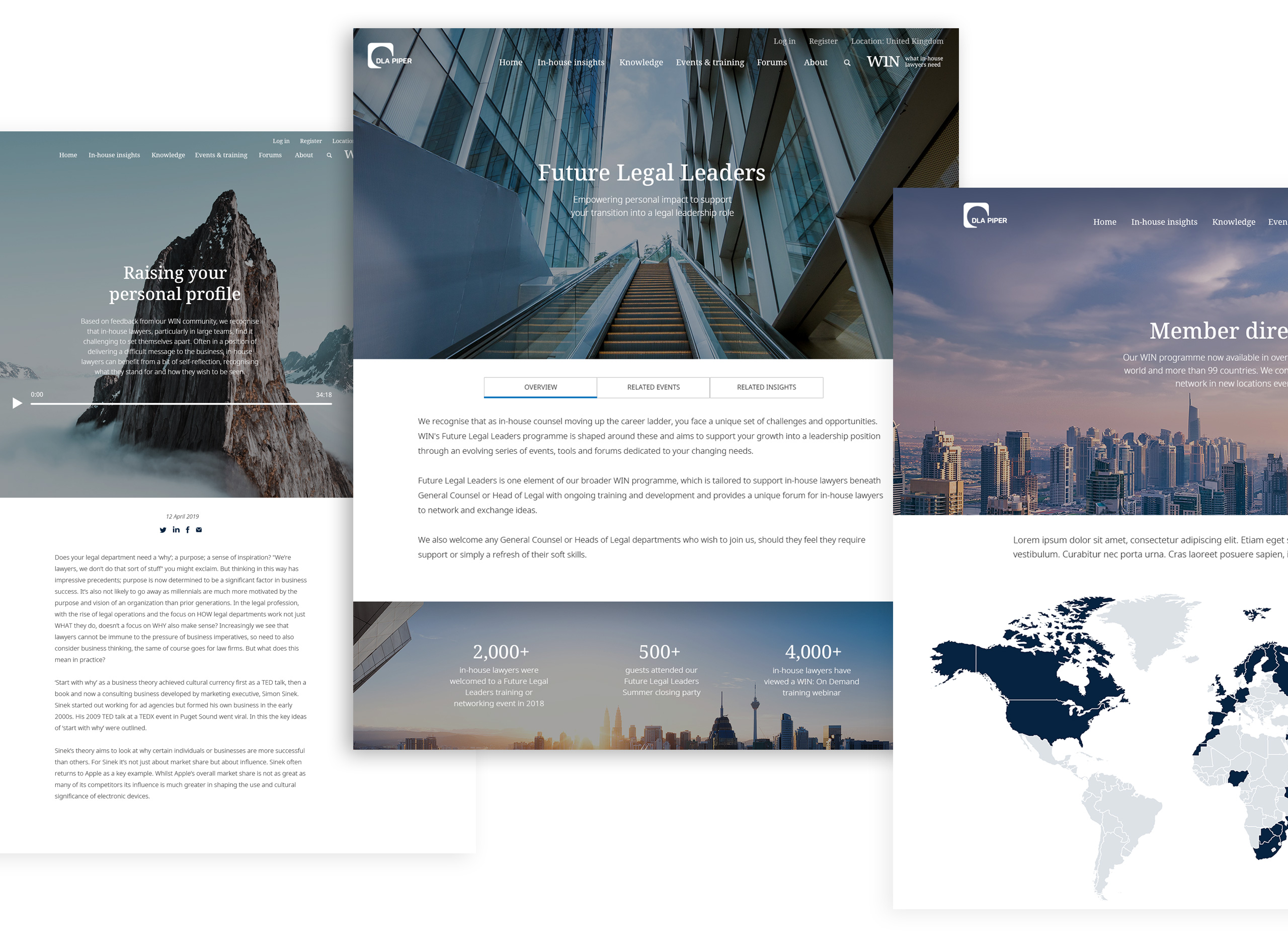 The result
The site boasts 8000+ registered members to date and more than 22,000 event attendees. The programme has been recognized by three major industry awards:

Financial Times
Innovative Lawyers Award "Most Innovative Law
Firm in Client Services"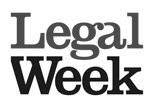 Legal Week
Innovation Awards "Client Management
Innovation"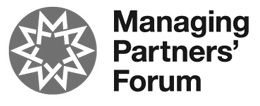 Managing Partner's Forum
(MPF) Awards "Best Provision of
Knowledge to Clients"
The team at Helios are very professional, efficient and knowledgeable. They were quick to respond to the changing requirements of the project and would go above and beyond to ensure we were offered all options before making decisions. I also appreciate that the team have been proactive with regards to continuous improvements to the site.

Raisa Ibrahim, International Marketing & Business Development Manager at DLA Piper