DLA Piper Intelligence
Building a series of global comparative knowledge sites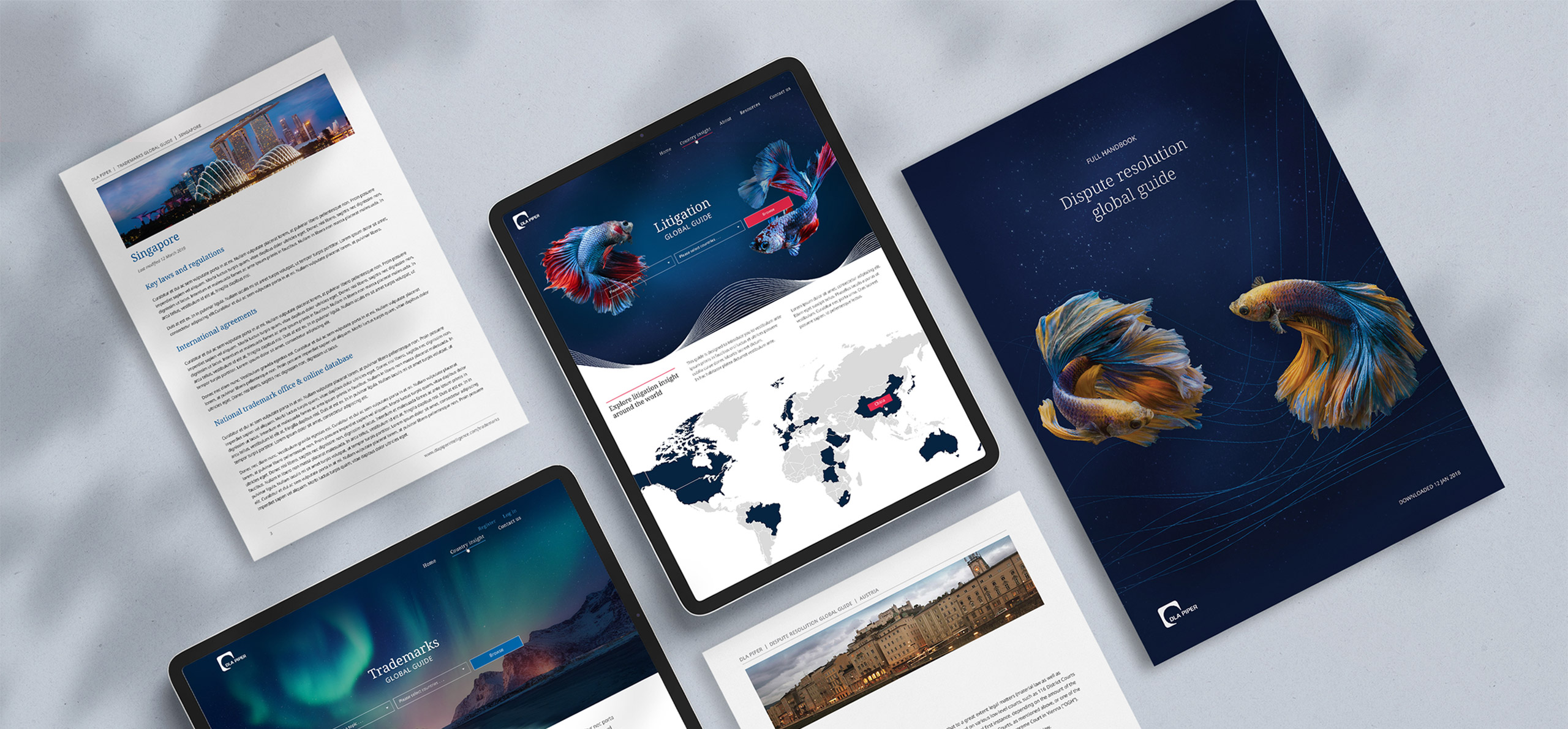 The challenge
DLA Piper, a global law firm, compiles regular guides with Q&A type content on a variety of legal topics, written by DLA Piper legal experts around the globe. In printed format, the guides are difficult to maintain as and when legislation changes, as well as cumbersome to use and distribute.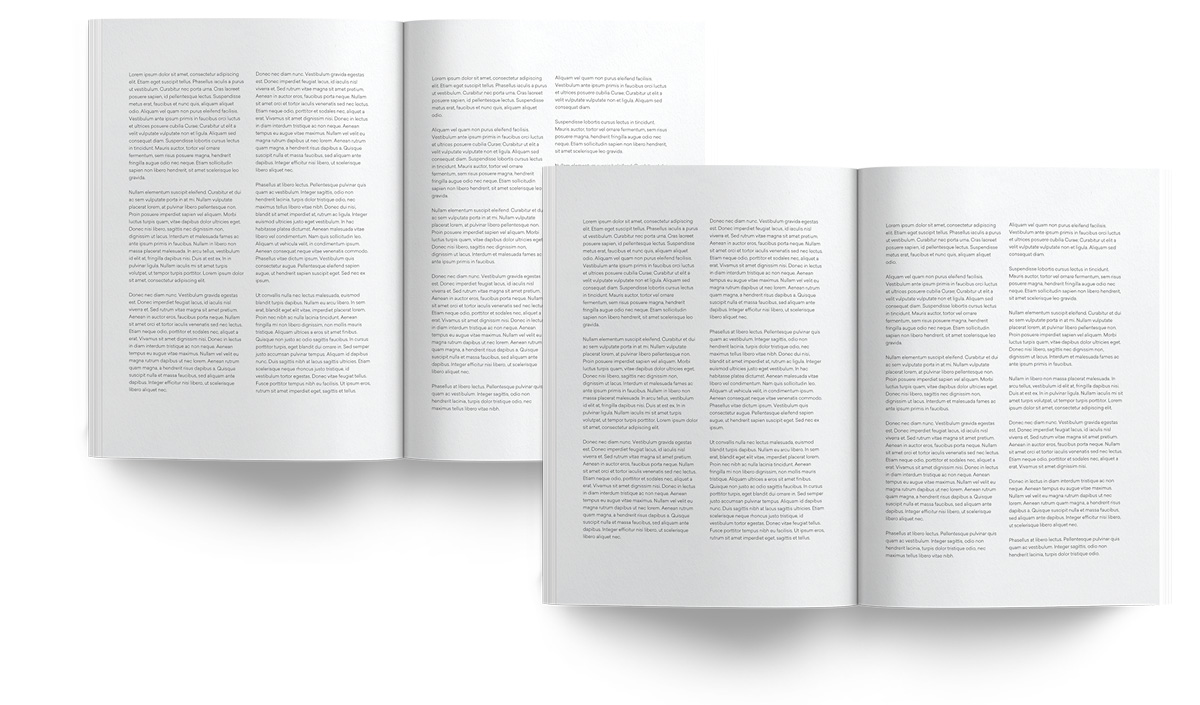 The solution
We built a range of online comparative knowledge sites to house legal Q&A content in an easily updateable and user-friendly format.
Web users can access topic-specific microsites, select subjects and countries of interest and browse answers to a range of legal questions at the click of a button.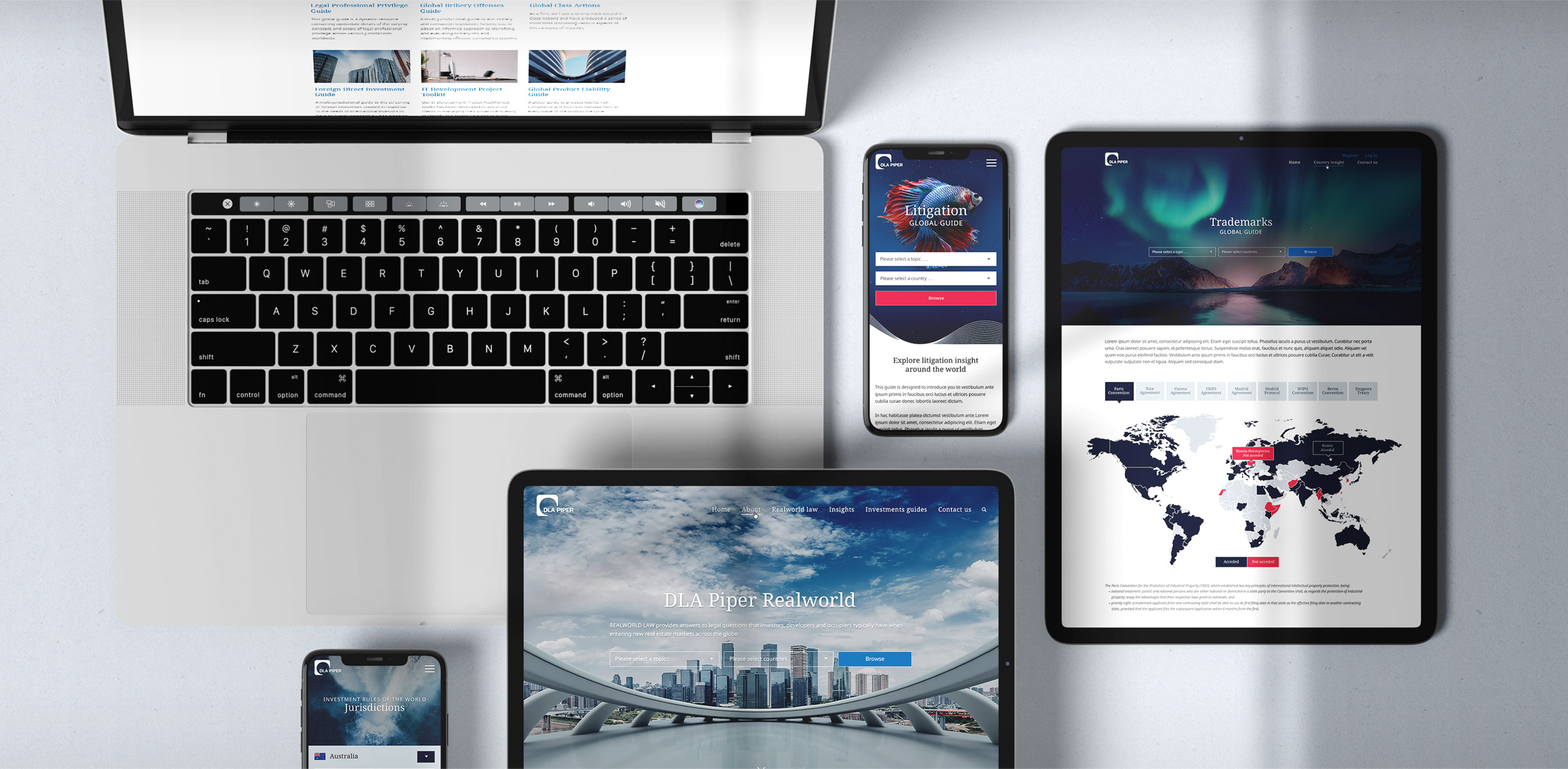 Design
The design of each site is crafted around a visual concept relating to the topic at hand.
Colour themes and design elements are based on the firm's brand guidelines.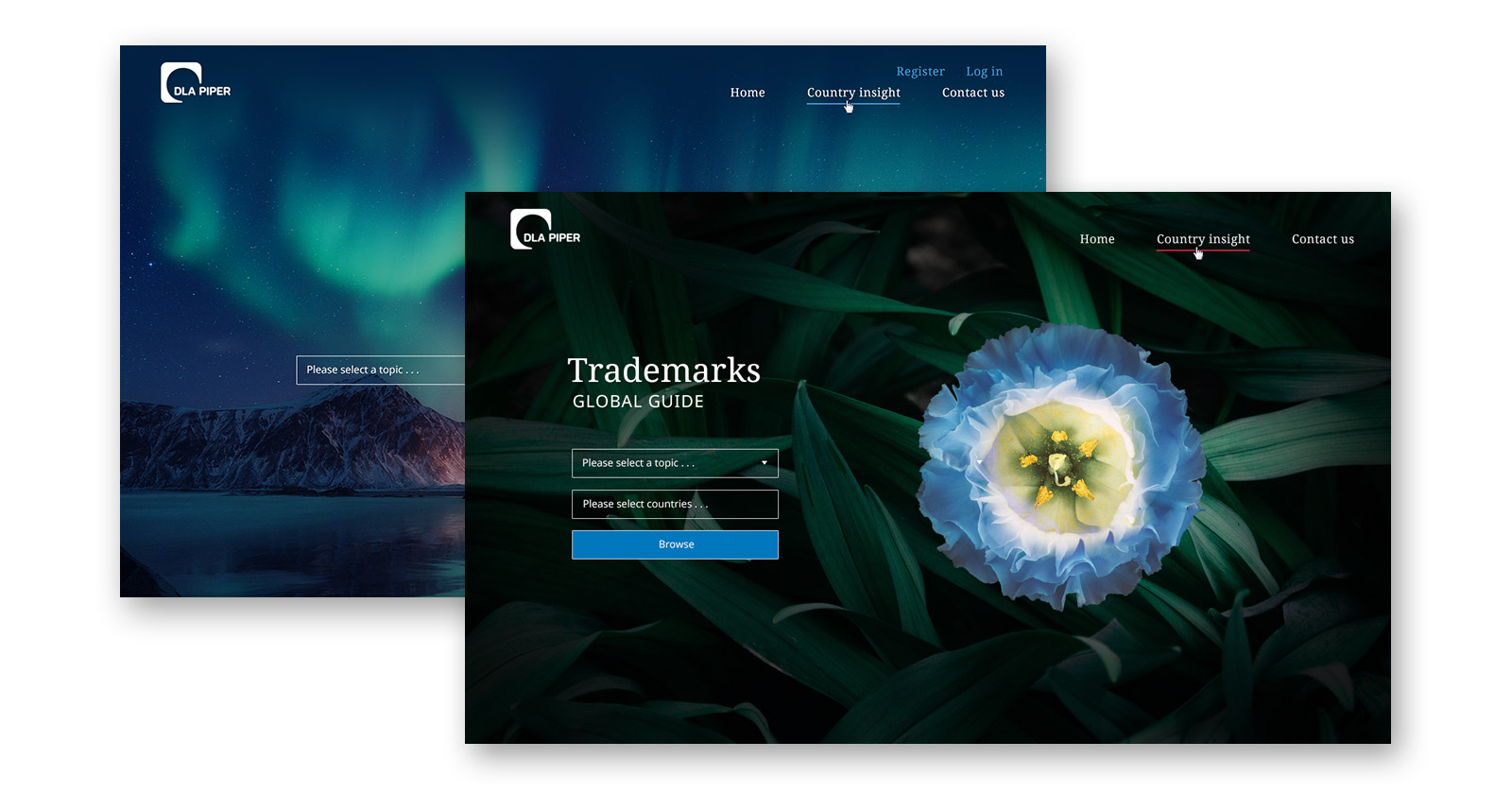 Coding
While some knowledge sites are open to the public, others are client-restricted. Member-restricted knowledge sites are integrated with single-sign-on (SSO) functionality to ensure that user accounts, permissions and analytics can be managed centrally.
Custom "structured content" is built for each site so that DLA Piper content editors can easily expand the scope of countries and topics, while keeping the overall content structure consistent.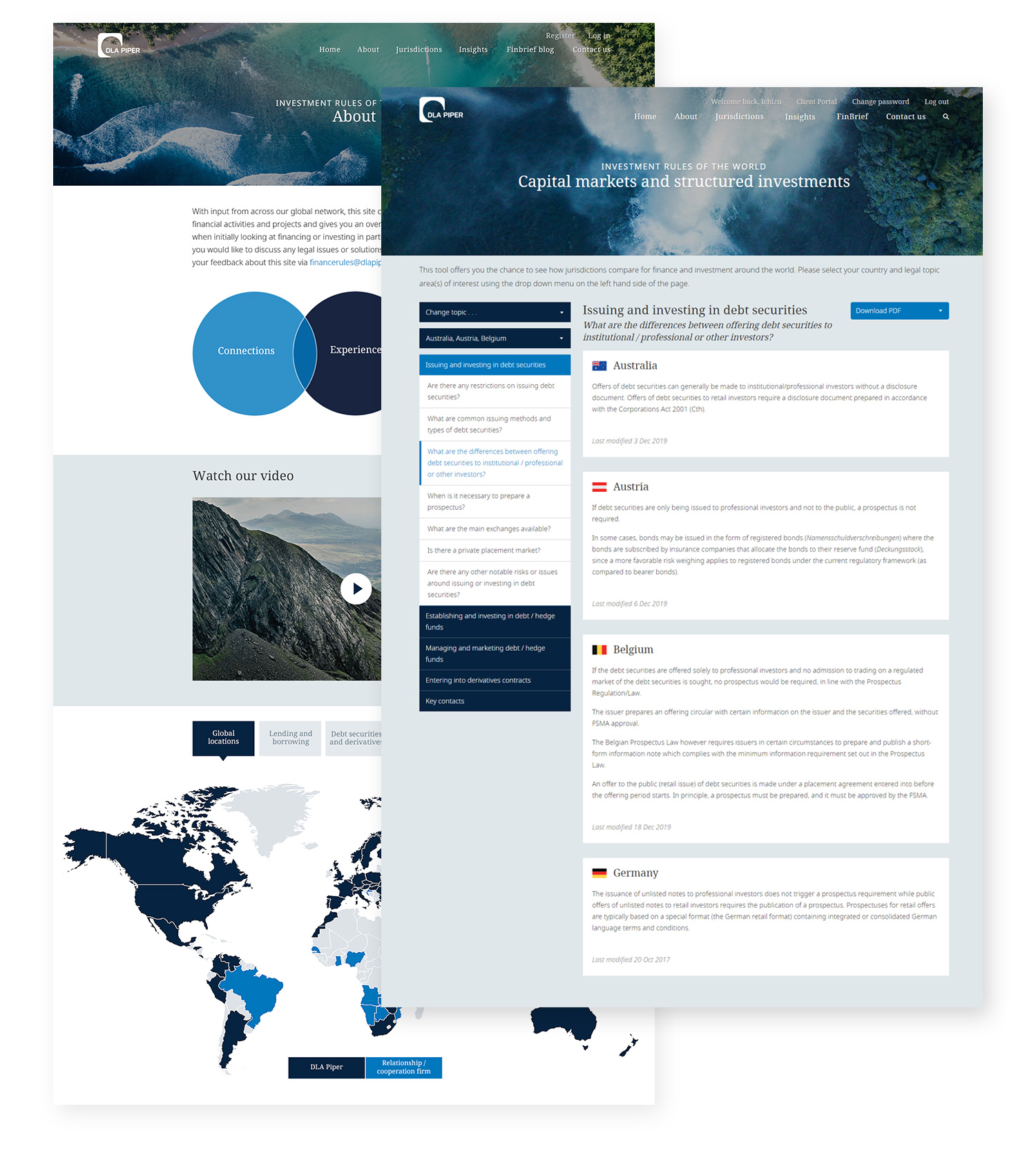 PDF converter
Each site features a custom coded PDF converter that allows users to download a beautiful, branded PDF of the latest web copy, customizable to the user's countries of interest.