Privacy Scorebox
Building a privacy compliance assessment tool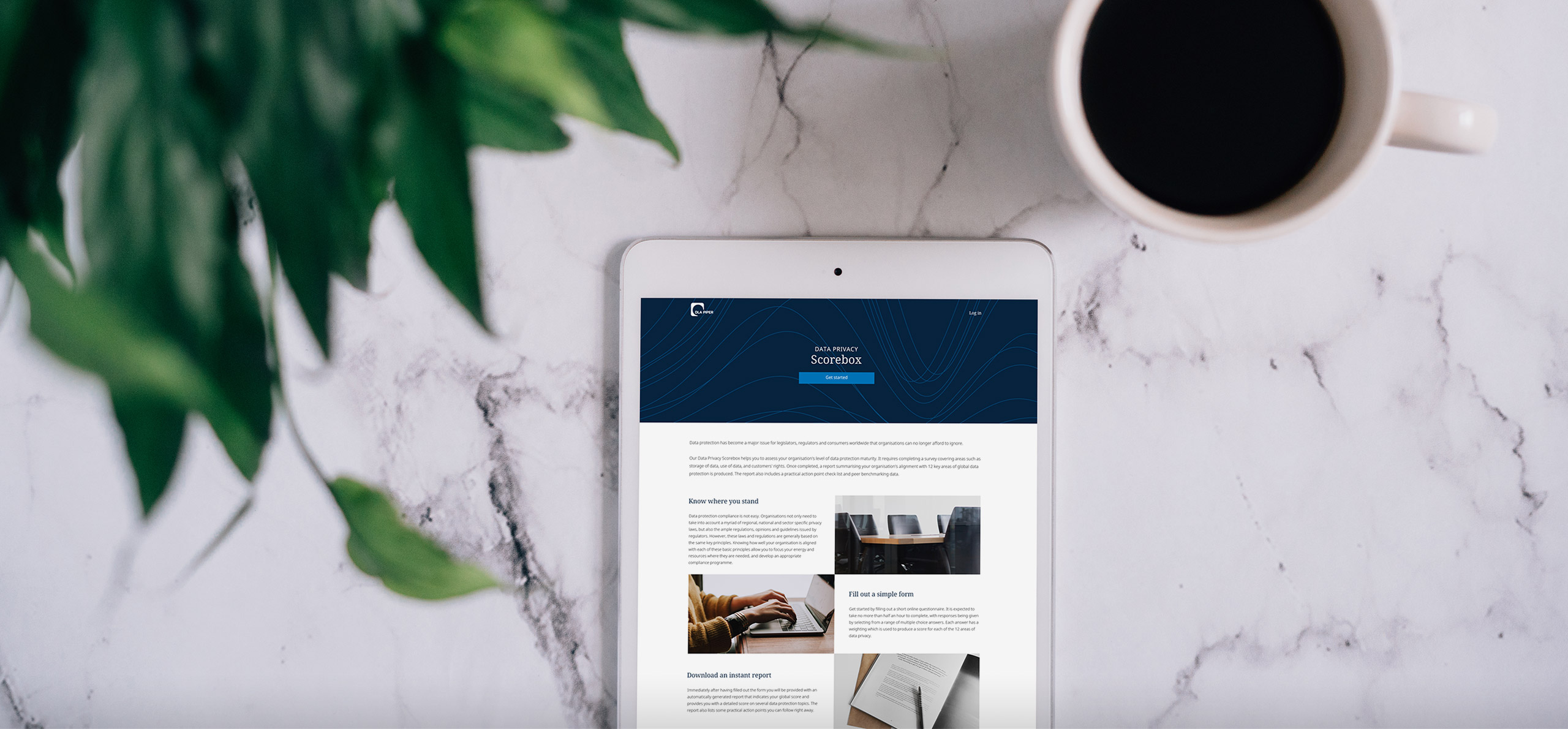 The challenge
DLA Piper, a leading global law firm, advises multinationals on global privacy compliance matters and briefed us on the creation of a self-service tool that would help DLA Piper lawyers and their clients assess and benchmark a company's data protection strategy and privacy compliance.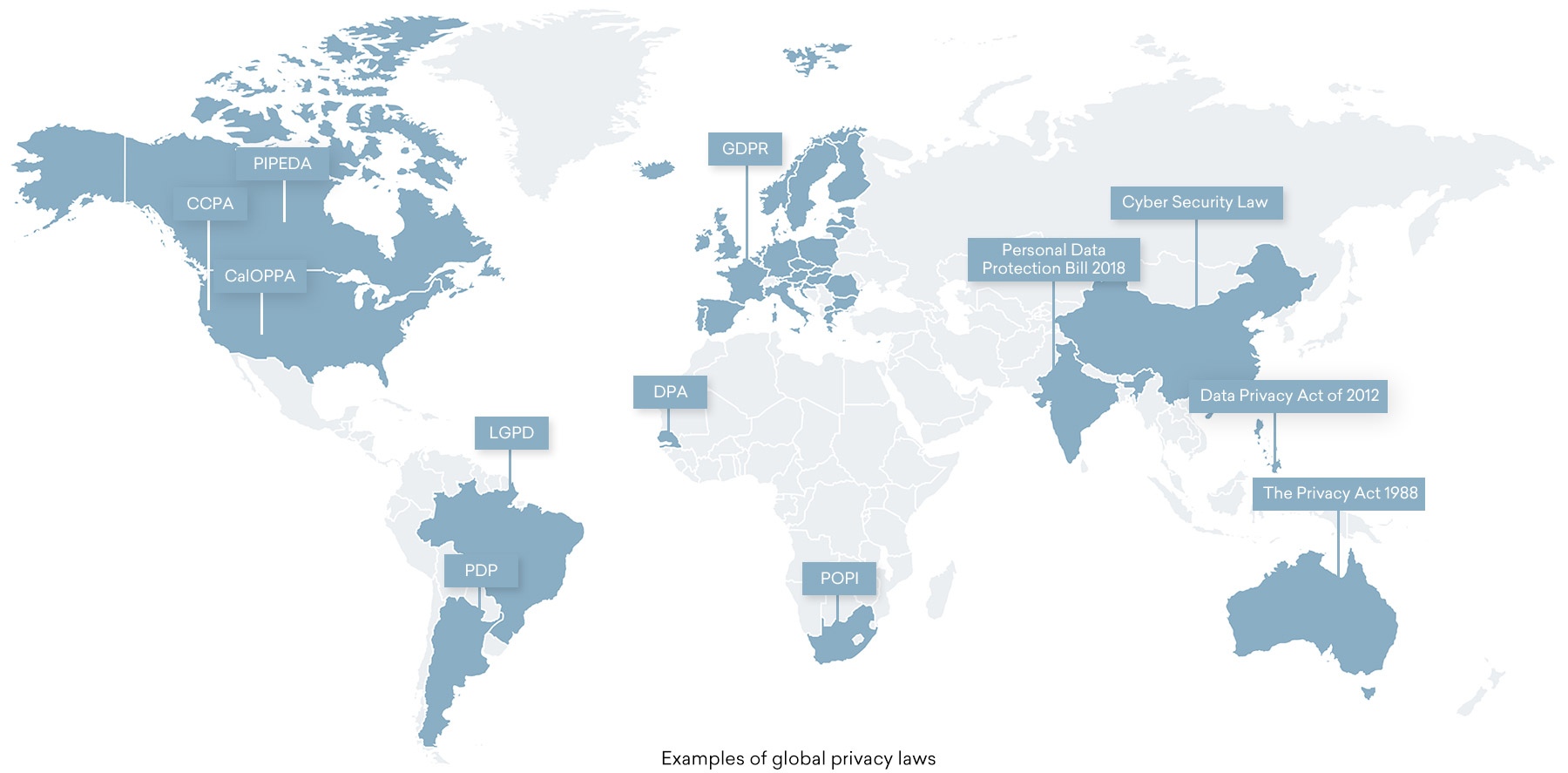 The solution
Based on in-depth scoping with leading privacy lawyers at the firm, we developed an online tool that allows users to fill out a series of questions to receive an instant report on the organisation's data protection maturity, highlighting key strengths and weaknesses.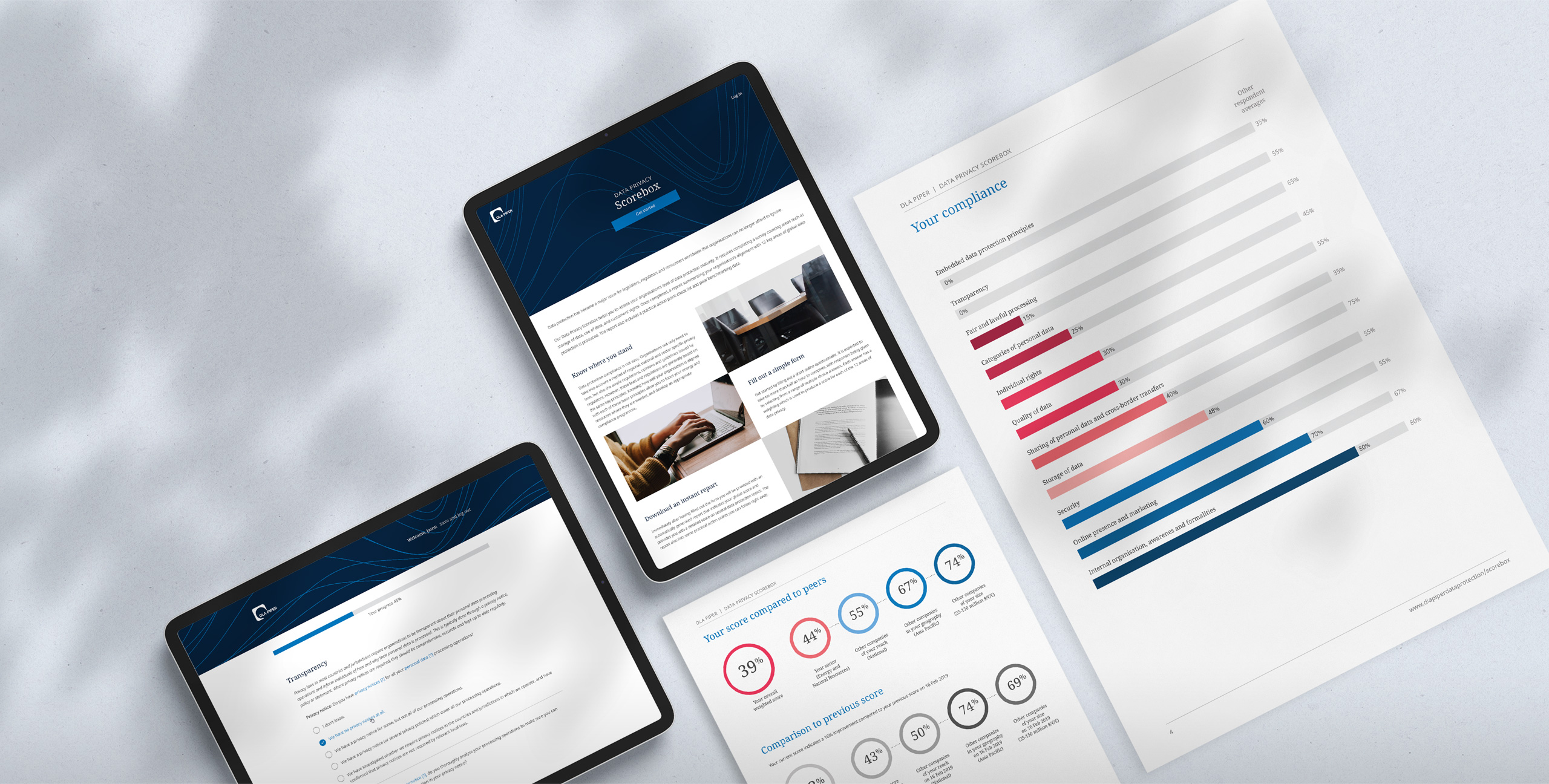 The tool
Users select multiple-choice answers to a series of questions covering areas such as storage of data, use of data, and customer rights.
Once completed, the tool generates a report summarizing the organisation's overall weighted score, alongside peer benchmarking data.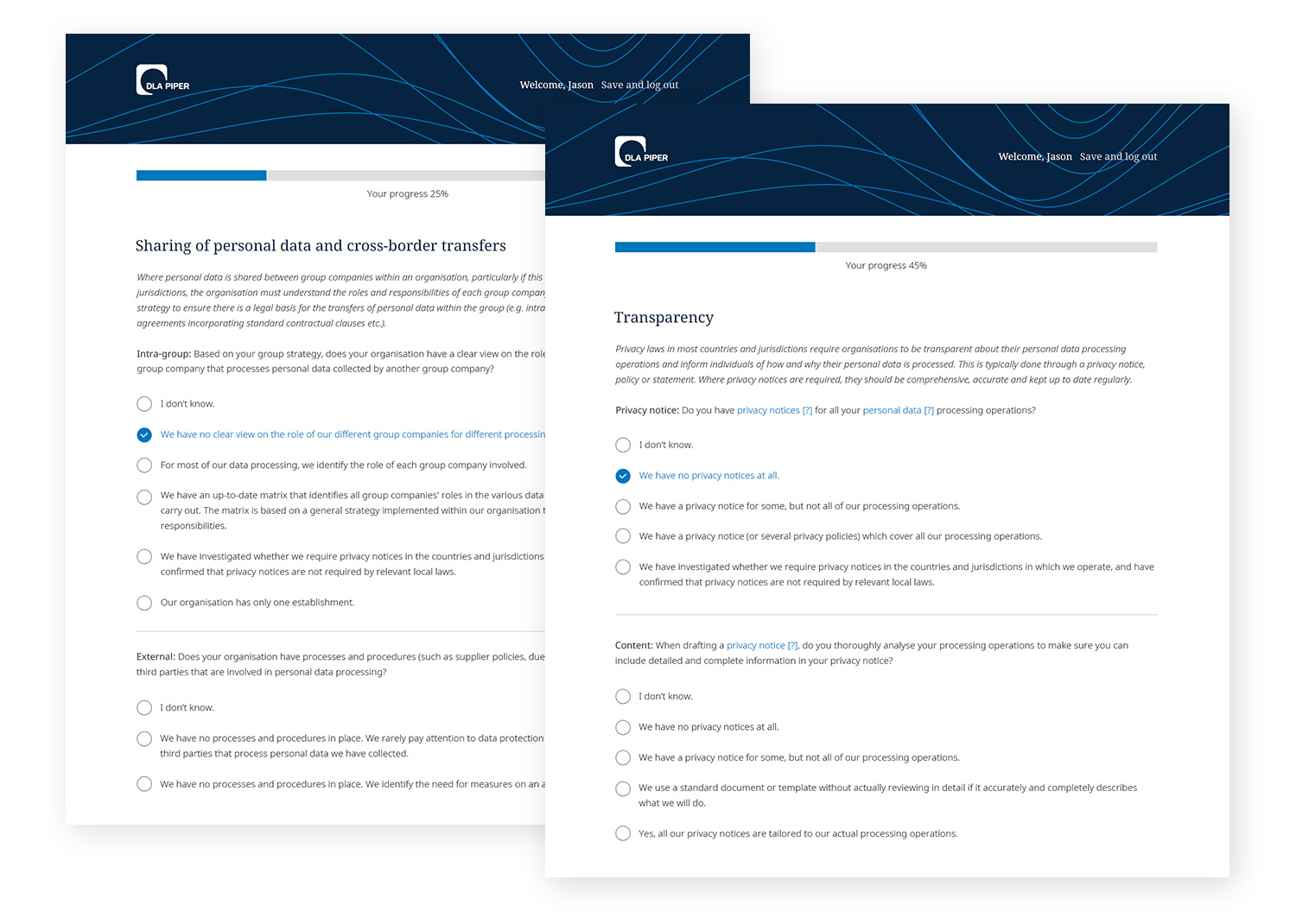 Reporting
Results are based on an algorithm that calculates the organisation's alignment with 12 key areas of data protection, modelled on global data protection laws.
The report also includes recommended practical action steps based on privacy compliance weaknesses identified during the survey.
The result
Numerous organisations have benefited from the Data Privacy Scorebox to date. Apart from lead generation, the tool acts as a comprehensive resource when publishing thought leadership research reports on industry trends on global privacy compliance.
To date, we have built the following additional client tools for the firm's intellectual property and technology practice:


An AI maturity assessment tool
An IT project risk assessment tool
An outsourcing contract assessment and reporting tool
A comprehensive bid management platform designed to accelerate transactional projects
"The tool has proven to be extremely popular with our clients, many of whom use it at intervals to track how their privacy posture is improving and how they compare against peers."

Linzi Penman, Data Privacy Senior Associate, DLA Piper
Amidst all the noise in this area, we're confident that our new tool can help clients to obtain ready access to benchmarking information that is very useful for assessing their data protection programs.

Patrick Van Eecke, Partner, Privacy and Cyber Practice, DLA Piper