Pinterest – Some killer case studies on brands that are rocking it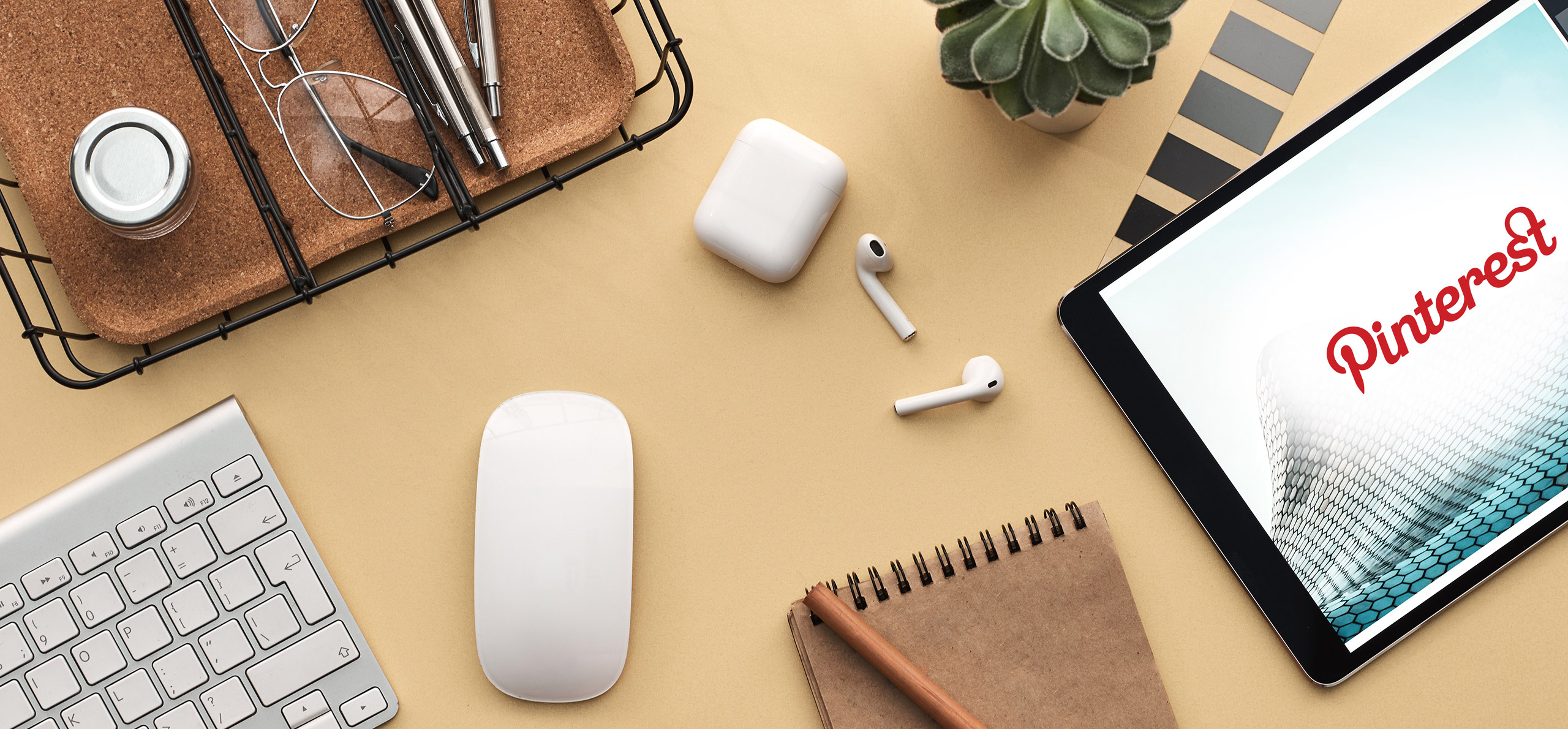 Pinterest is one of the fastest growing social networks, driving more referral traffic than Google+, YouTube, Reddit, and LinkedIn combined (according to Shareaholic).
Visitor-wise it is the third most popular social network (right behind Twitter and Facebook) and is estimated to be worth $ 7.7 billion dollars by Forbes.
One of the reasons it is so successful with online retailers is that users are said to trust and act on Pinterest recommendations more than other social network. This is one of the reasons it is considered the "powerbroker in online retailing" by Forbes.
Before you sign up for your brand page, here are some quick tips:
Tip #1: Promote a lifestyle

Pinterest is all about showcasing the heart of your brand in a fun way, rather than promoting your products or services directly.

If you've ever been part of a corporate identity design exercise, you will have gone through brand personality questions such as:

- If my brand were a person, what would it be like?
- What would it wear?
- What brand of tea would it drink?
- What morning routine would it have?
- and so on ...

Pinterest is a platform to make that brand personality visual, public and share-able. Consumers can visit your boards, get an instant impression of what you're about, and follow your boards if they resonate.

As Chobani's communications manager, Emily Schildt, says:

"Pinterest gives a more visual look into Chobani's personality and the core values behind our brand. For example, we compile inspirational quotes on our "Nothing but Good" board and motivational quotes on "Chobani Fit" board. On Twitter, those same quotes would get retweeted, but on Pinterest the visual impact makes content very shareable and shows a lot of different sides of our brand."
Tip #2: Leverage the power of the description

When pinning images, include a descriptive one-liner that helps the image pop up later on in search results. This will increases the 'stumble upon' and re-pin value of your images.
Tip #3: Give credit where credit is due

Pinterest has come under the legal microscope due to image copyright concerns. One way to mitigate this is to pin images at the source. For example, if you're collating your "favourite summer reads of 2011" go to amazon.com and pin images directly from the supplier site. In this way, image click-throughs lead back to the source – something retailers will encourage rather than resent.
Pinterest case studies
How do brands leverage Pinterest for marketing? Here are some inspiring case studies.
1. Feature tips and tricks
Tips and resources are a great way to position yourself as a thought leader in a particular market. Chobani – a US yoghurt brand – connects with its health and wellness audience by creating boards on wholesome recipes, nutritional pointers and exercise programmes. Their "fit" board, for example, collates colourful workout infographics, fitness tutorials and inspirational posters: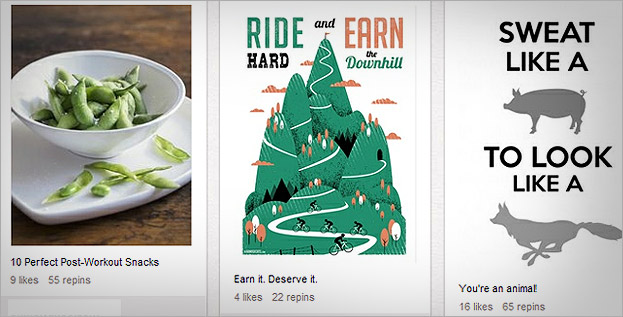 The possibilities are far reaching – eye care tips for optometrists, interview tips for recruitment agencies, V-day gift ideas for retailers. In short, what problems does your audience grapple with, and how can you inspire them?
2. Share quotes
Quotes are a visual way to convey your company ethos. The Today Show does this particularly cleverly by pinning inspirational sayings that contain its brand name: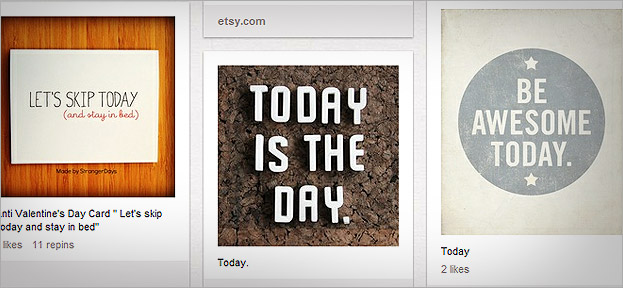 Similarly, YumSugar does a great job of collecting "words to cook by":
3. Showcase the 'problem' in a fun way
Oreck, a supplier of home cleaning gear and air purifiers, leverages the emotional pull of all things fluffy and cute by creating boards that celebrate the culprits that bring the most mess into our homes – pets: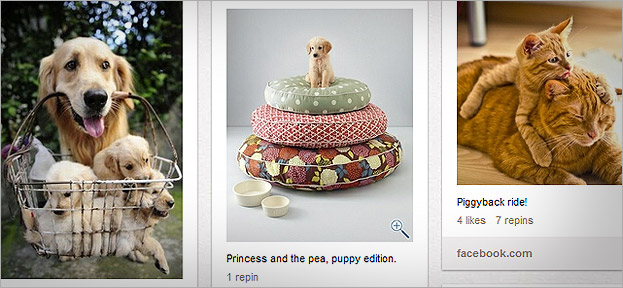 On the flip side, they delight in designer floors and carpets in a board subtitled "the prettiest of floors need the best of care":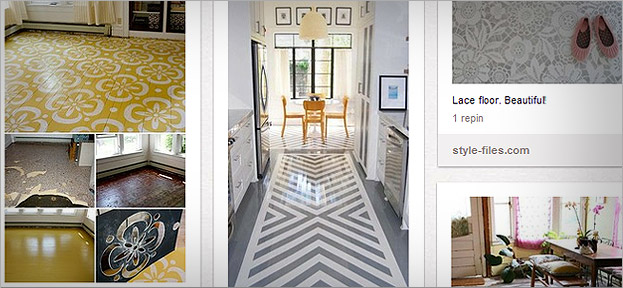 4. Inspire product use indirectly
There are many subtle – and creative – ways to inspire product use. By way of example, Whole Foods commemorates unusual food creations in a board titled "delicious art":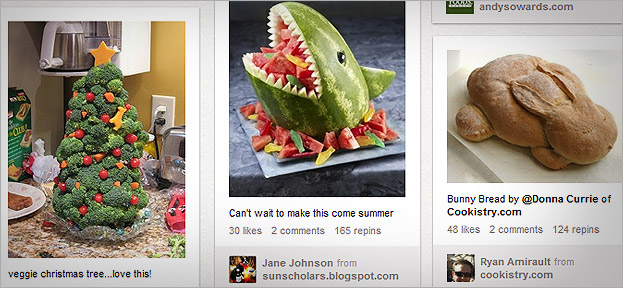 Similarly, Chobani goes "bananas about breakfast" in a largely yoghurt-themed board: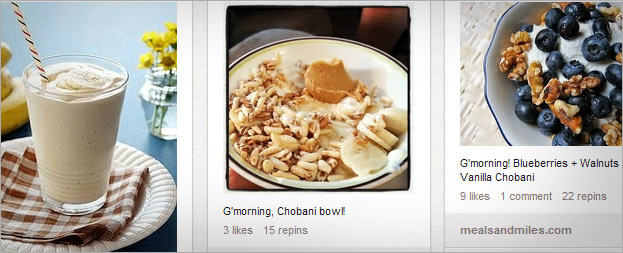 5. Give users a 'back stage pass'
Due to the personal nature of the platform, Pinterest is exceptionally useful for sneak peeks 'behind the scenes'. The Today Show has a popular board called "anchor antics" in which it shares the funny things staff get up to when the cameras aren't rolling:

Public figures also use Pinterest to let audiences 'behind the curtain'. Author Tim Ferris, for example, uses Pinterest to share his travel images, workout routines and "slow carb diet", all of which tie in with the topics of his books:

6. Hone into a particular demographic
Boards can be created not just per topic and per campaign, but also per demographic. Chobani reaches out to its mom audience by curating content on lunch box ideas (which include yoghurt, of course), food play, outdoor games and related sayings: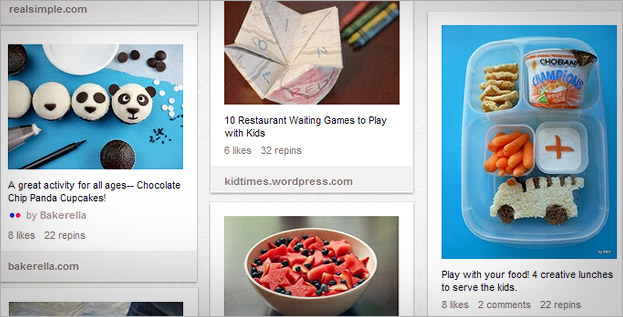 7. Make it interactive
Depending on the size of your community, you can use Pinterest to hold contest (as Peugeot did famously with a puzzle trail that spanned their website, Pinterest and Facebook), re-pin consumer images of your products in use, and encourage fan collaboration.
Katy Perry, for example, pays homage to fan art with a Pinterest repository: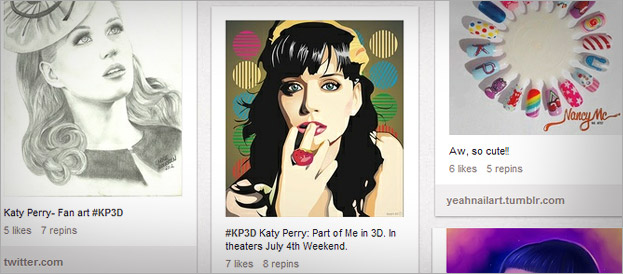 8. Highlight causes
Causes are one of the best ways to highlight what's most important to your organisation. GE has committed $1 billion in dedicated cancer-related research and uses a "cancer pintherapy" board to highlight progress and updates: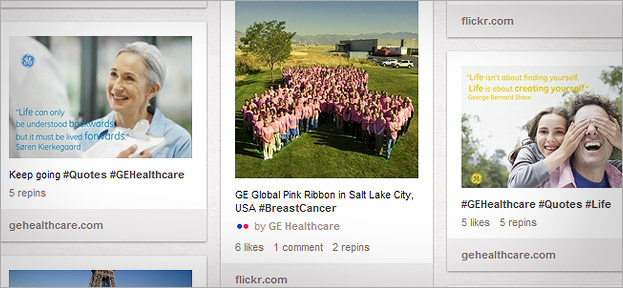 Other organisations, like Whole Foods, use the platform to share their efforts to go paperless, recycle and re-use: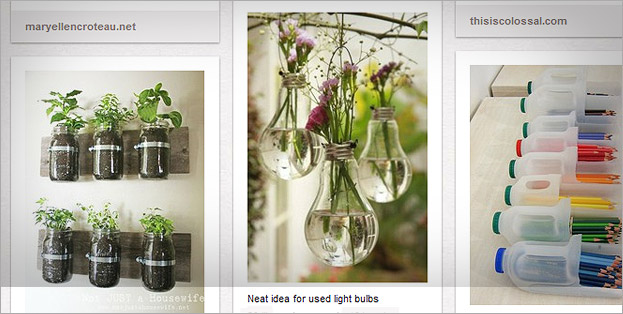 9. Play with your brand symbols
Pinterest boards don't have to be on weighty subjects. Drake University was one of the first brands to dedicate an entire board to playful imagery on its mascot – the bulldog: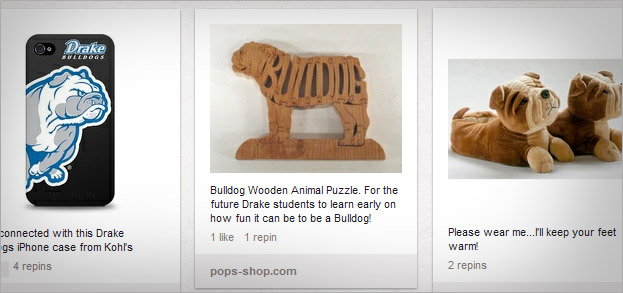 The university also encourage its alumni to actively pin images that remind them of their time at Drake university, whether it's blue velvet cupcakes or Drake merchandise.
As Hubspot writes on its blog:
Drake is following Pinterest' lifestyle credo, making its boards specifically about the school and student experience. If you are a potential student, you can learn everything you need to know about the school with just a few quick glances.
10. Collate ideas for internal and external use
You can also use Pinterest as a literal pin board to share design concepts with clients, colour palletes with designers, office decor ideas with employees or arrange your thoughts on a particular event. Pinterest employees, for example, organise to their office shopping wish list (from specialty milk to techy gadgets) via an online board: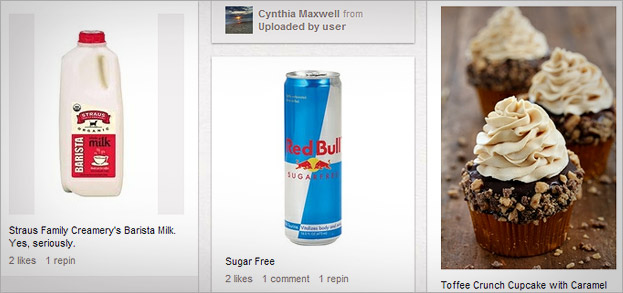 11. Use humour effectively
Most of all, Pinterest is a place for weird and wonderful humour. People log on to kick back, relax and have a good laugh. Peugeot caters for this brilliantly via a board on the "ridiculous things to buy… with all the money you save on gas by having a Peugeot 107":

Summary
Pinterest is a great place to connect with an audience of similar interests. Use it to:
Make your brand as relatable as a person
Tap into the cultural pulse of your audience
Curate content in a creative manner
Have fun!
Connect with us on Pinterest and share your thoughts below!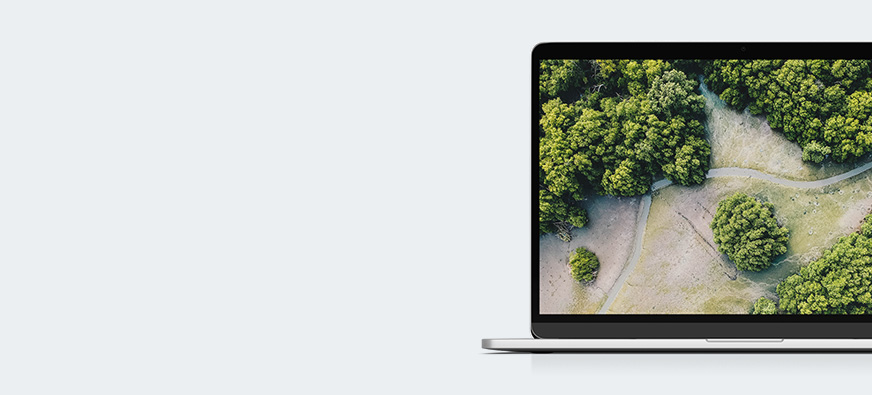 We specialize in web development for professional services firms. Let's discuss your next project.