6 Creative ideas for a high impact Twitter campaign
While it's essential to have a long term twitter strategy in place, a well-crafted Twitter campaign can inject new life into your online presence, boost your following and elevate brand engagement. Here are 6 great Twitter campaign strategies which we have selected based on the following commonalities:
Fairly inexpensive to run
Highly interactive
Can be coordinated entirely in-house
Idea 1: Transform well known games into Twitter campaigns
South African ecommerce retailer, Kalahari.com, engineered a Twitter game of 'Pass the Parcel' on August 23rd 2013 to celebrate its 15th birthday. Customers were invited via mailer and Facebook to join the game: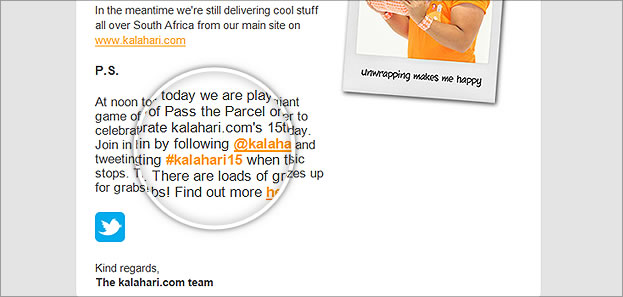 To enter, users had to follow @kalaharicom and tweet #kalahari15 throughout the day. Kalahari staff played popular music tracks at the office and live-tweet the occasion. Whenever a music track finished, as announced via the feed, a gift was handed out to the fan that submitted the latest serendipitous tweet – think "musical chairs", just in reverse. Prizes ranged from Kalahari vouchers to a Sony Bravia TV.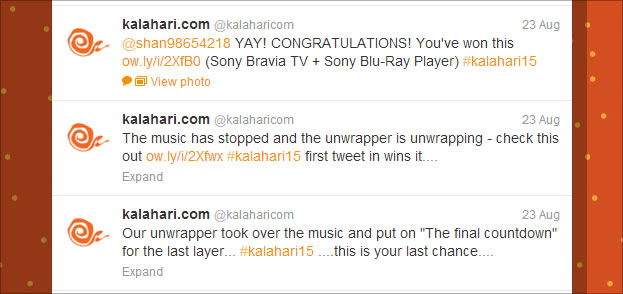 Towards the afternoon, Twitter was abuzz with hundreds of #kalahari15 tweets, a trending hashtag and lots of spontaneous campaign discovery.
Lesson: Design Twitter games around a theme (in this case, Kalahari's birthday) and use hashtags and campaign elements that support that theme.
Idea 2: Use group momentum to fuel a campaign
Sometimes the success of a campaign lies in the power of the crowd. On March 5th 2012, Domino's UK ran a clever campaign that reduced the price of a particular pepperoni pizza by one pence every for every 100 tweets with the hashtag #letsdolunch. The promotion ran for two hours and attracted 85,000 tweets, dropping the pizza price from £15.99 to £7.74 for the day. The result? Many new followers, rushing out to enjoy the pizza promotion they had helped create.
This type of campaign – which rewards the entire group for participation – is a great way to raise awareness about a new product line (such as a new pizza flavour) or simply give fans a sense of 'ownership' over a current promotion.
VW ran a more elaborate campaign of this nature in February 2011 that spanned several days. In an effort to raise awareness of the VW Fox among the youth market in Brazil, the company gave away tickets to a highly coveted music festival in São Paulo. The catch? Tickets were hidden all over the city with the locations marked up via Google Maps. Every tweet with the hashtag #foxatplanetaterra prompted the VW team to zoom in on the map incrementally. The first people to find the tickets on location, won them:
This digital treasure hunt led to a new level of brand engagement and the hashtag trended for the duration of the campaign.
Lesson: Fans gain a special sense of satisfaction by working together as a group towards a common cause.
Idea 3: Turn tweets into personalised treasures
To entertain its fan base, Orange UK asked followers to submit tweets with the hashtag #singingtweetagrams:
"Got a friend who needs cheering up? Or maybe you just want to tell them that you love them/miss them/really like their new haircut... Well, why not say it with a singing tweetagram!"
Selected tweets were then transformed into songs by the Rockabellas and tweeted to the fan. The full repository of songs – 150 to be exact – were featured on the Orange website. This fun idea resulted in massive brand engagement, with tweets ranging from proposals to get-wells to resignations:
In a similar move, Orange UK capitalised on royal wedding fever in April 2011 by turning selected fan tweets (using the hashtag #myroyalplate) into beautifully illustrated commemorative plates. Plates were then physically posted to the fan in question. Tweets ranged from the funny ("I talk to my cats too much but they never answer back") to the mundane ("I threw a jar of jam into the garden to get a wasp out of my kitchen"):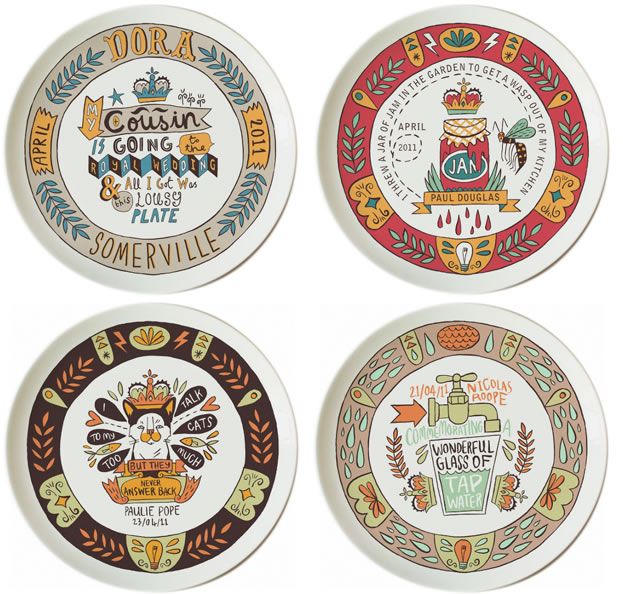 By running regular campaigns of this nature, Orange UK fans have become highly attentive to updates by the feed.
The permutations of this approach are endless. You can turn fan tweets into t-shirts, custom illustrated comics, animated short films, items of food, movie-style voiceovers, and so on – any and all items that will entertain your audience and tie in with your brand message.
Idea 4: Design a campaign around brand evangelists
In 2012, one Audi fan wanted an Audi R8 so badly she coined the hashtag #WantAnR8 and shared it with her community.
Picking up on the buzz, Audi decided to give her an R8 for a day and document the experience with live tweets, videos and pictures. The company then promoted the hashtag #WantAnR8 and asked its fan base who else wanted an R8, promising to give away 5 more drives.
The result?
50,000 fan tweets in a day
A 200% increase in @audi followers
Further organic campaign ripples
The campaign was renewed for a second round the following year due to popular demand.
Lesson: Listening to fans can generate campaign ideas.
Idea 5: Leverage major holidays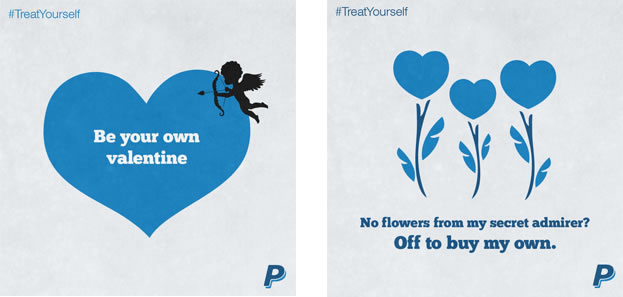 Paypal capitalised on anti-Valentine's Day sentiment in February 2013 by sharing the fan tweet, "Who needs a boyfriend when you have a PayPal account?" Overwhelming fan reactions prompted Paypal to dig further, "This Valentine's Day, tell us, how would you like to #TreatYourself?" The company then decided to surprise selected respondents with gifts that matched their answers, ranging from flowers to concert tickets.
This campaign drove 3.4 million Twitter impressions and worked particularly well because it tied in with Paypal's existing 'treat yourself' slogan.
Lesson: Look for creative ways to align your brand message with popular holidays.
Idea 6: Incorporate fan responses directly into promotional materials
Lastly, HBO raised hype for Game of Thrones Season 2 by asking fans to describe the show using the hashtag #got140, while using a specific keyword (such as "betray", "power" or "family"). The best answers were then featured on HBO Connect as well as selected TV spots. A new keyword was released every day, leading up to the season 2 premiere.
The result? The campaign recruited many new fans to the show, with season 2 premiering to a series high of 3.9 million viewers (a 74% improvement compared to the previous year) and crashing GetGlue servers on the day.
A Twitter campaign can double as qualitative market research, shedding light on the narratives that fans use to describe your product.
Conclusion
If you want to stand out in the sea of Twitter noise, a few well-crafted campaigns can help you stay top of mind. The campaigns do not have to break the bank or take months to plan, but work particularly well when they are clever, creative and well aligned with your brand message.
The main challenge is raising initial awareness of the campaign until organic momentum takes over. The above case studies achieved this by using a combination of the following:
Leveraging the existing Twitter fan base
Supporting the campaign with related social platforms (such as pre- and post-campaign updates on Facebook)
Sending out mailers with intriguing titles (in the case of the Kalahari campaign above, a mailer titled "you rock")
Occasionally using promoted hashtags (such as Audi's #WantAnR8)
And putting together visuals or simple videos to help explain the campaign (the Orange tweetagram invite can be seen here)
We'd love to hear your ideas, suggestions and observations on Twitter campaigns in the comments below!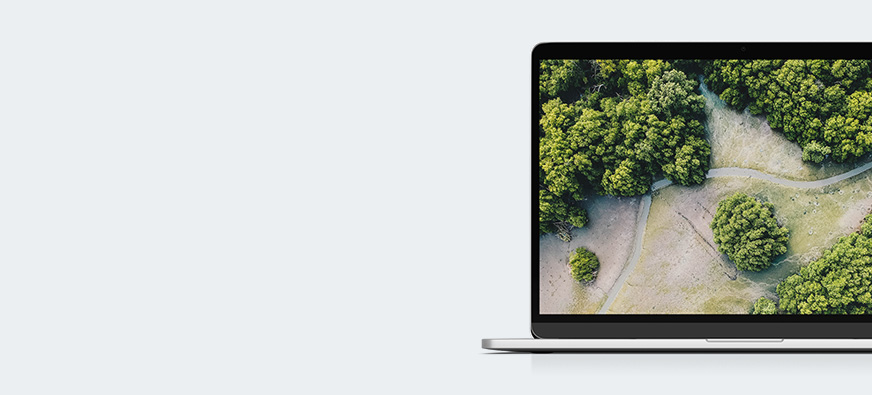 We specialize in web services for professional services firms. Here are examples of how we can assist.