Writing a website brief is a key step towards obtaining an accurate website quote and ultimately building a site that meets your needs.
The web brief outlines what you are about, what you are looking for and who you are targeting. Even if you are seeking active suggestions from your web agency, a brief is a good starting point for discussions. As the adage goes:
A quote is only as accurate as the brief it is based on.
Where possible, include reference links and screenshots of specific requirements. The more detail you can provide, the more inspiration your web team can glean! Think of it as describing symptoms to your GP so that she can make an accurate diagnosis.
To simplify matters, we have put together a briefing questionnaire, which you are welcome to download and fill out (Word format, 117 KB):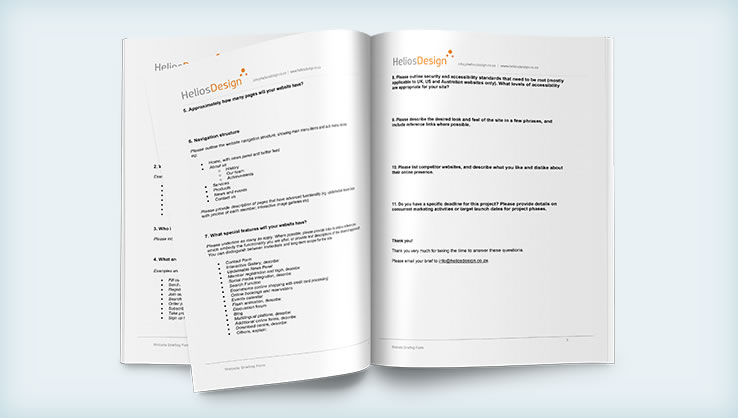 Bonus! Here is a sample website brief we have put together based on a fictional scenario (PDF, 179 KB). It follows a slightly different format: